Conference Events
MORGAN JONES and Partners believes in the power of designing, engineering, erecting and constructing bridges of information, education and enlightenment to span better business, finance and economic understanding. Through one-to-one interaction in Appointment & Invitation Only conferences, forums, seminars and workshop, we create strengthened relationships, wider associations and generate lasting alliances.
MORGAN JONES and Partners and our strategic Global Reach Alliances offer a full annual calendar and schedule of growth conferences, industry forums and institutional meetings.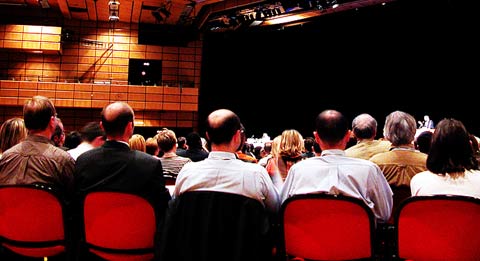 MORGAN JONES and Partners Annual Conference, Forum and Event Schedule …. Click to "LIVE" Link for more specific Appointment & Invitation Only conference information, registration and programs.
Inaugural MORGAN JONES and Partners World Series
Growth Capital Solution Conference and Seminar
Grand Hyatt Hotel, Beijing
Beijing, China
June,   2013
Growth Capital Solution Conference and Seminar
Grand Hyatt Hotel, Hong Kong
Hong Kong, China
June,   2013
Growth Capital Solution Conference and Seminar
Hyatt Regency Hotel, London
The Churchill
London, England UK
September,   2013
Growth Capital Solution Conference and Seminar
Grand Hyatt Hotel, Berlin
Berlin, Germany
September,   2013
Growth Capital Solution Conference and Seminar
Grand Hyatt Hotel, San Francisco
San Francisco,California
USA
November,   2013
Maxim Group Growth Conference
6Th Annual Growth Conference
Grand Hyatt Hotel
New York New York, USA
March 26, 2013
http://www.maximgrp.com/growthconf2012/index.php
Wilbur K. Woo Greater China Business Conference
A Race for Growth: Leveraging Cross Border Opportunities
5Th Annual Conference and Seminar Series @ Anderson Business School U C L A
Los Angeles, California
USA
March, 2013
http://www.anderson.ucla.edu/x34443.xml
The ECONOMIST Conference
CHINA SUMMIT
Beijing, China
November,  2011
http://www.economistconferences.asia/event/china-summit-2011
The World 2012
Kong Kong, China
December,   2011
http://www.economistconferences.asia/event/world-2012-gala-dinner-hong-kong
CONFERENSUM.COM 
Worldwide web search engine resource
Upcoming onference listing by region, country and industry, topic and subject
http://www.conferensum.com/Web.Conf.Public.Upcoming.ByCountry.cuke?country=6982