Capital Services
MORGAN JONES and Partners is a full service growth capital advisory firm offering professional business, strategy, corporate and market development as well as a full scope of corporate finance, M&A, capital placement and related accounting and legal consulting services to both local and foreign companies with interests in the People's Republic of China and beyond.
We provide unmatched assistance to companies new to China as well as to established multinational corporations with decades of experience in Asia. At MORGAN JONES and Partners, we are very proud of our ability to create imaginative, innovative and inexpensive solutions to what most firms regard as expensive growth capital problems.
Businesses today find themselves confronted with a plethora of challenges stemming from rapid technological change to increased competition and economic uncertainty in a global environment. Faced with these many challenges, enterprises now find themselves more likely to struggle with strategy, operational and financial problems than in the past.
The People's Republic of China has a population of over 1.3 billion people, coupled with close to double-digit annual economic growth from which it recently eclipsed Japan as a global economy. Foreign direct investment exceeds US $75 billion making China the world's fastest growing major economy. To survive in an aggressive, emerging and fierce competitive market like China as well as the mature Americas' and Europe …. Results are everything.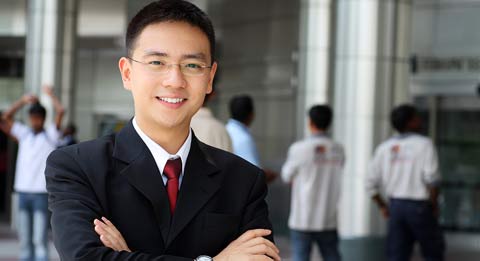 MORGAN JONES and Partners combines strong results oriented leadership, experienced professionals and alliances well grounded in China, the Americas' and Europe. With offices positioned in China and bridging the sophistication of established markets in Americas' and Europe, MORGAN JONES and Partners offers to a limited number of Clients unique … GROWTH CAPITAL SOLUTIONS.
For companies without an established presence in China, MORGAN JONES and Partners through our affiliates and alliances provides services include appropriate enterprise structuring, incorporation, tax consulting, contracting, market research, feasibility studies and due diligence among a few examples. MORGAN JONES and Partners strives to significantly ease the learning curve required of companies new to the Chinese market as well as Chinese companies expanding out and into the greater world marketplace. By devising an individual, comprehensive China or market specific integration plan for each client, MORGAN JONES and Partners works to make client operations more efficient, more cost effective, and ultimately, more profitable. 
We invite you to review the full scope of MORGAN JONES and Partners services from strategy and planning to capital placement consulting, from merger and acquisition to Private Family Office for wealthy entrepreneurs. We believe that, true to our mission, MORGAN JONES and Partners offers the most comprehensive range of growth capital advisory and integrated management consulting services from which to construct strong and enduring bridges across China, the Americas' and Europe.