Case Study #1
Brand New China
I. PROBLEM :
CHINA has emerged from behind two thousand years of Great Wall isolation as the world's most powerful industrial age factory … And with no brand appeal.
CHINA now emerges onto the world's growth, expansion and business development stage seeking Growth Capital Solutions with almost no brand capital.
In the recent 2010 Interbrand and Forbes "Best Chinese Brands List" not one brand has any substantial non- China global market recognition, penetration or share. See "LIVE" Link Below and Click on Top 50 China Brands Download PDF.
http://www.interbrand.com/en/news-room/press-releases/2010-07-06a.aspx
For CHINA moving from the factory floor into the information, services, technology and consumer brand space … a Brand New China will be required.
II. DILEMMA :
The Dilemma for capital rich and Brand poor China Inc. state and quasi state owned enterprises, is how reach out into a ever brand conscience, brand sensitive, brand aware and brand equity valued world market, in the profound absence of CHINA brand capital.
However, as the state interest increases to see China Inc. manage the delicate balance of creating brand equity for the rest of the world rather than owning brands in an ever-expanded brand capital market becomes a reality, China Inc. capital must be free to either build and or acquire brand capital.
The Dilemma was articulated in a well-constructed THINK PIECE in the New York Times five years ago, SEE "LIVE" Link Below …. However, in the continued and meaningful growth and capital expansion of China Inc., little or nothing has changed in creating a Brand New China.
http://www.nytimes.com/2005/06/29/business/worldbusiness/29iht-brands.html

III. SITUATION ANALYSIS:
The Situation is of continued interest in a cultural business community and aging generation of state, public / private and private enterprise leaders and executives who, do not as yet value brand capital as they do financial capital as a critical currency measure of value.
IV. MORGAN JONES GROWTH CAPITAL SOLUTION:
MORGAN JONES and Partners has years of experience, numerous case studies, highest and best practice expertise in the Brand Growth Capital Solutions.
MORGAN JONES and Partners applies fundamental research to determine the most appropriate strategy to either organically build and / or acquire brand position, image, identity, distribution systems, established channels, management DNA and market share.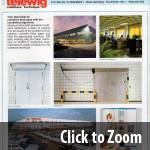 V . SOLUTION CASE WORK EXAMPLE : Brand Capital as Financial Capital
MORGAN JONES and Partners principal's, through it's Family Office service, represented a founding family of a Gulf State. One member of the family had exclusive distribution rights and concession to proprietary refrigeration panels and related technology for the GCC and ownership position in the German parent manufacturer and supplier.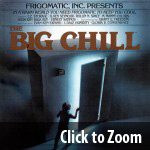 As large refrigeration warehouse and related refrigeration storage capacity began to exceed need in both EU and GCC markets, the German manufacture began to lose money and the Family Office client took control of the German company in advance of financial default and sought new market development opportunities.
MORGAN JONES and Partners principals undertook comprehensive luxury homebuilder research in the US and determined a large, untapped and underserved upscale consumer refrigeration appliance market for "Walk-in" kitchen refrigerator freezers.
MORGAN JONES and Partners principals did not want to recommend to it's Family Office clients to invent, create, invest in and build a new luxury "Walk-in" appliance market, with established mega brand manufactures and competitors such as GE, Amana, Sub-Zero, Whirlpool, LG and others without patent protection which was highly unlikely.
MORGAN JONES and Partners principals formed Frigomatic Corporation [ the largest shareholder was the Family Office client ], which licensed the intellectual property, rights and brand name to "The Big Chill" from Columbia Pictures [ a Sony Company ] for use in home products. The research, strategy, plan, consumer product brand license, manufacturing OEM supplier agreement and advanced custom homebuilder " Big Chill "orders served as the platform for brand capital to financial capital transfer.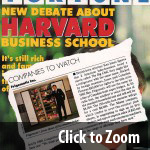 Frigomatic Corporation filed an S-1 registration with the SEC and Noble Investments as underwriting licensed N A S D broker/ dealer, closed a sizable IPO from which brand equity converted to capital equity and with appropriate investor relations and operational performance … the equity value created "Big Chill" history.